4. Honour Indigenous Governance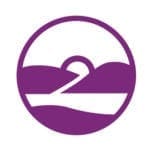 To improve planetary health, power structures must be realigned.
Honour Canada's Commitments
Accelerate the implementation of the Calls to Action of the Truth and Reconciliation Commission.
Pass legislation ensuring that Canadian laws are in harmony with our endorsement of the United 
Nations Declaration on the Rights of Indigenous Peoples.
Enhance the Justice of Systems
Accelerate mandatory cultural safety training within the Royal Canadian Mounted Police.
Redistribute money from current prison-based systems to restorative justice and land-based healing initiatives.           
Appoint Indigenous judges at all levels in the court system.
Indigenous people are overrepresented in the Canadian criminal justice system.