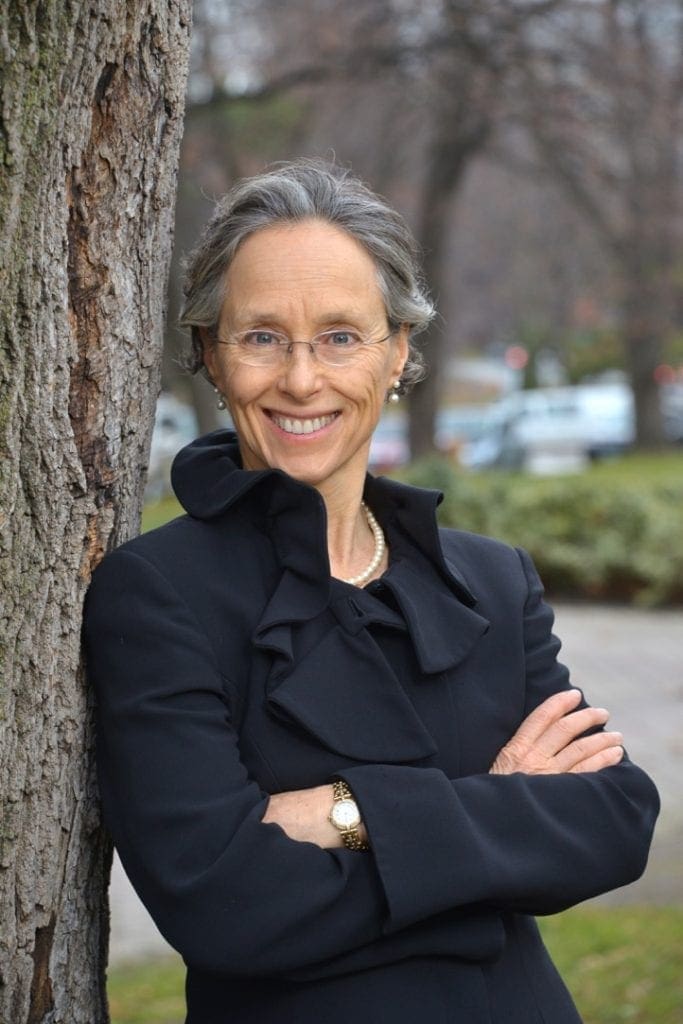 Environmental Lawyer, PhD, LL.B.
Summary: Dr. Dianne Saxe is one of Canada's most respected environmental lawyers, with 40+ years' unparalleled experience writing, interpreting, and litigating Ontario's energy and environmental laws. An experienced team leader with substantial board experience; a skilled communicator with broad strategic vision. Hard-won expertise in government relations, corporate governance and public consultation. Now heading SaxeFacts Law Professional Corporation, providing legal and strategic inspiration and direction on climate, energy and environment. Hosts Green Economy Heroes podcast.
Leadership training and experience: 2015 to 2019, Dr. Dianne Saxe was the Environmental Commissioner of Ontario (ECO). She was appointed unanimously by all MPPs to report to the Legislature on Ontario's environmental, energy and climate performance, and to be the guardian of the Environmental Bill of Rights (EBR). During her term, she improved the effectiveness of the Environmental Bill of Rights, increased public understanding of the urgency of climate change, and delivered 17 reports on environment, energy and climate.
Board Experience: More than 20 years' experience on public and private boards, including Draxis board and audit committee (public issuer). Non-profits included Secretary of Evergreen, a $10 million/year environmental charity; president and chair of Windshare renewable energy cooperative; Ontario Bar Association Investment Committee. Extensive professional assistance to boards and board members, especially on issues of personal and environmental liability. Author: Environmental Protection – Guidance & Recommendations for Boardroom Practice. Canadian Board Diversity Council Get on Board. Competent Boards program.
Business Experience: 25 years running her own small business, a highly regarded environmental law boutique. A Certified Environmental Law Specialist, Commissioner Saxe was recognized by all major legal rating services, including acknowledgement as one of the world's top 25 environmental lawyers by Euromoney Best of the Best, 2008 and as Best Lawyers' first Environmental Lawyer of the Year for Toronto.
Professional Qualifications: Ph.D. in Law, Osgoode Hall Law School, 1991. Ontario Bar, 1976. LL.B., Osgoode Hall Law School, 1974. Senior fellow, Massey College.
Awards: Law Society Medal 2020. Toronto's first Environmental Lawyer of the Year, selected by Best Lawyers. One of the world's top 25 environmental lawyers, according to Best of the Best, 2008. Recognized by Lexpert, Who's Who Legal, Chambers, Martindale Hubble and other rating agencies. Osgoode Hall Alumni Gold Key for Lifetime Achievement; Ontario Bar Association Distinguished Service Award. Clean50 honouree 2017.